Finding online or in-person meetings
The default view in Meeting Guide displays upcoming meetings of any attendance option on the current day of the week. You can change these filters to find only online or in-person meetings.
Choosing one of these options will make a request for a new set of 500 meetings within a 40 mi radius of the center of your geolocation.
To Apply Attend option filters
Tap the Attend button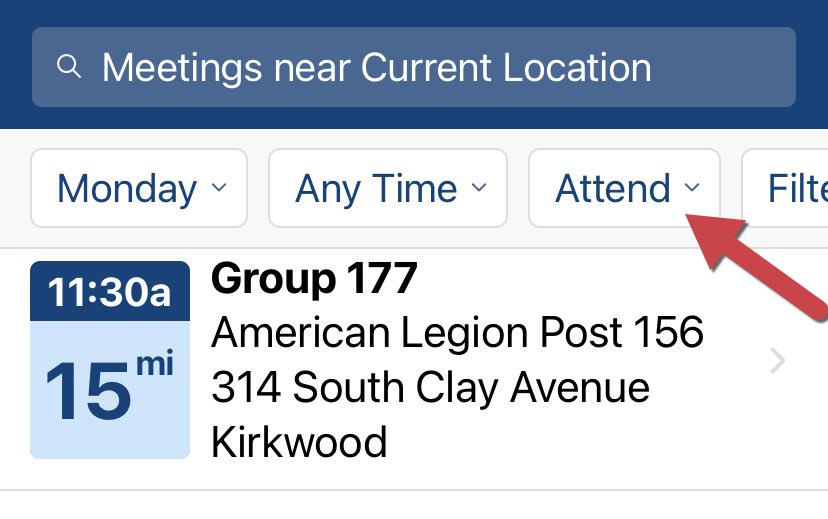 Choose the attend option you want and tap the View Meetings button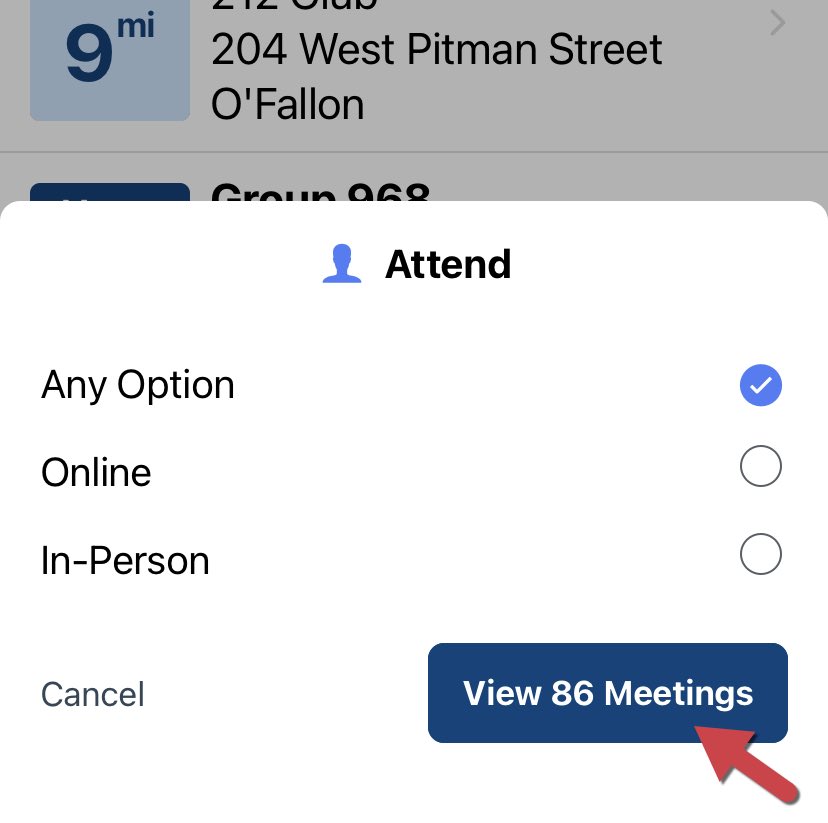 You can also visit the Online Intergroup to find a variety of online meetings from all over the world  http://aa-intergroup.org.
---
---