Finding meetings by Day, Time, Attend option or Type
The default view in Meeting Guide displays upcoming meetings of all types on the current day of the week. You can change these filters to find meetings that meet the criteria you select.
To Apply Meeting Filters
Tap one of the main filter buttons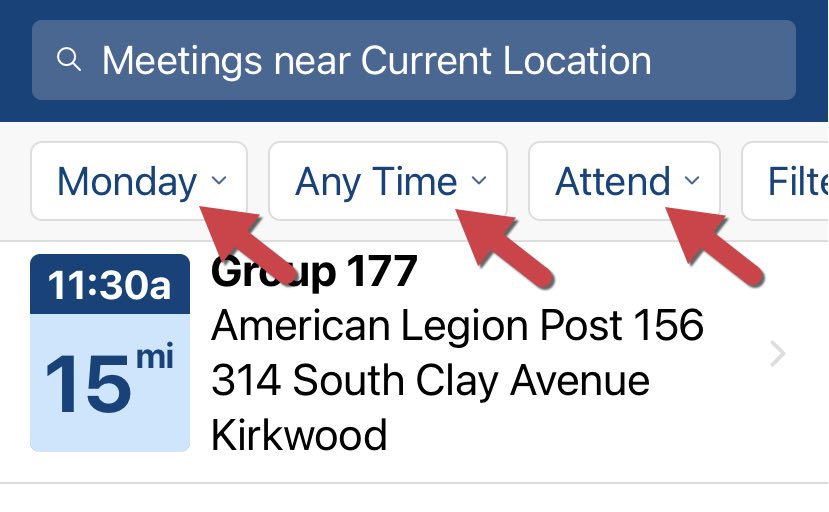 Choose the option you want, day, time, attend and tap the View Meetings button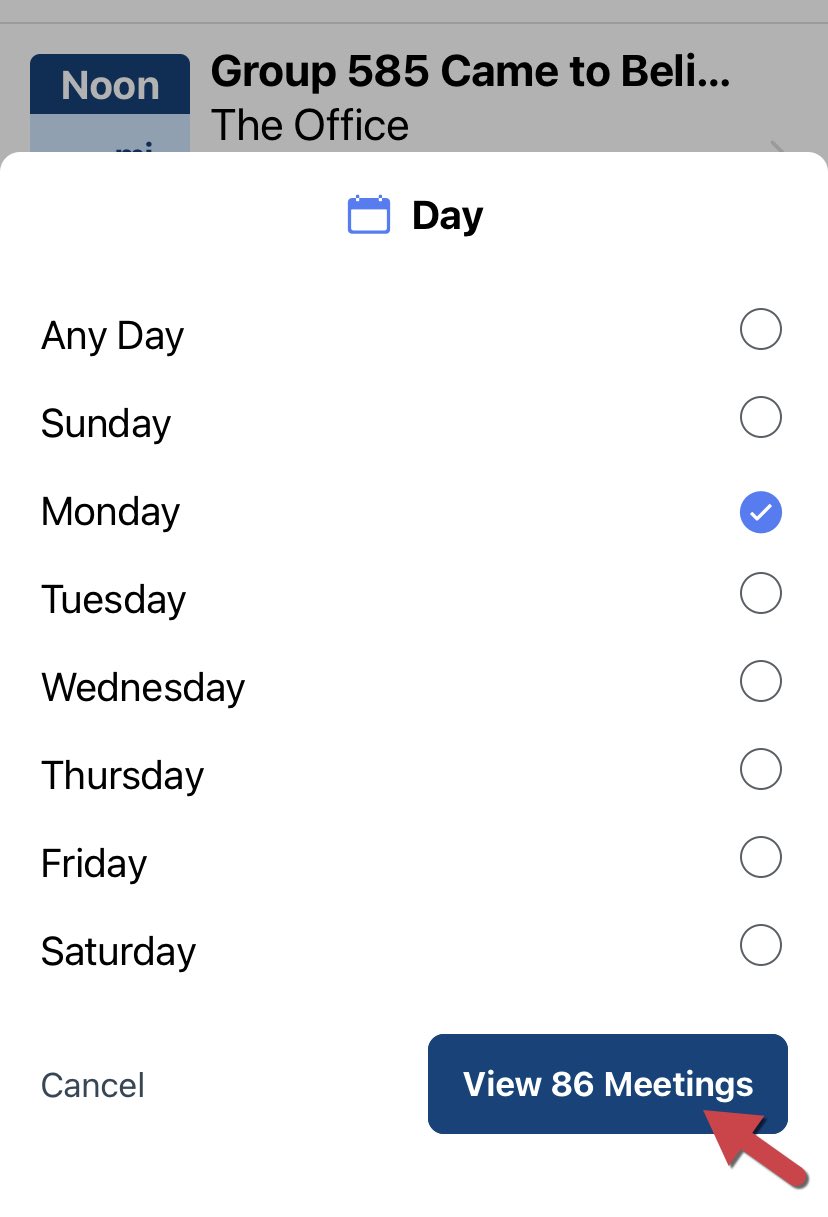 To apply multiple filters at once select the all filters button. Depending on your device resolution you may need to swipe left to see this button.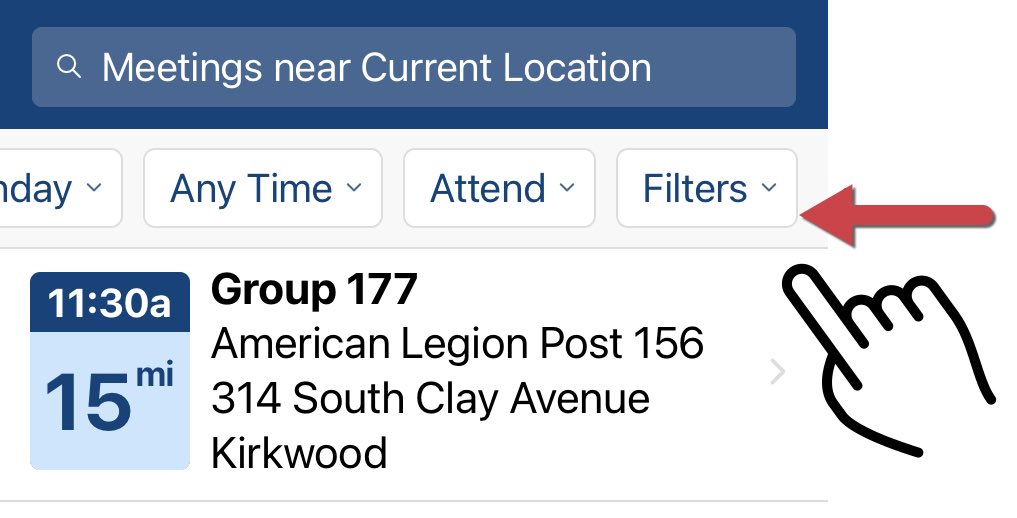 You can change multiple criteria to find specific meetings. The View Meetings button number will change to reflect how many meeting results there are. Select the View Meetings button to see results. In some cases the options you select may result in zero results. If that happens try changing the Day filter to Any Day.

Note the options available in the all filters menu change are specific to the location searched. Not all options show up in every location. The options are added by local entities.
---
---